FRP Composite Anti-slip lightweight deck
Anti Slip is a glass-fibre-reinforced laminate which combines the excellent mechanical properties and durability of glass-fibre reinforced composites with an effective and wear-resistant anti-slip coating.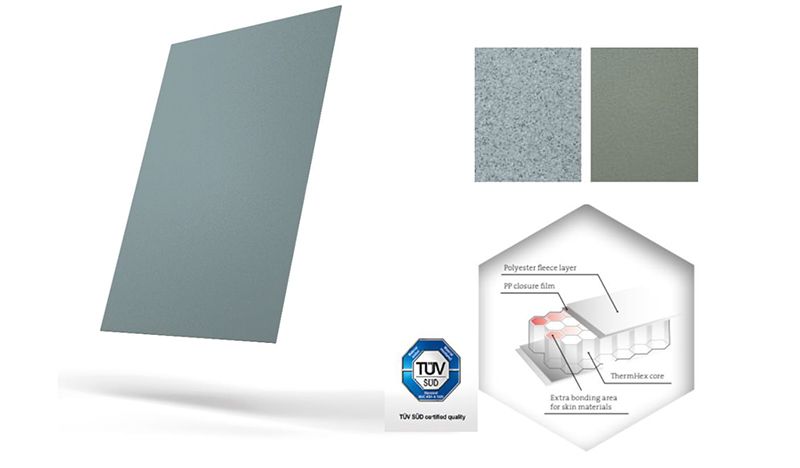 SPECIFIC PRODUCT ADVANTAGES
Excellent mechanical strength and durability
Optional: adjustable anti-slip effect with variable anti-slip grain (ratings from R 11 to R 13 in accordance with DIN 51130)
Even distribution of anti-slip grain through automated, continuous manufacturing process
Extremely wear-resistant thanks to excellent embedding of the anti-slip granules
Lightweight UV Gel coat FRP sandwich panel with PP hex core. Anti-slip top and smooth reverse side.
Product of Germany
GRATING INSERT
A 1m long x 1.5m wide grating in safety yellow can be fitted between sections. These grating inserts reduce the linear meter price, reduces crosswind drag, and increases the flow of tailing whilst reducing channeling. The gritted or concave surface of Xrosswater grating provides a slip-resistant footing for wet or frozen environments and oily conditions.