Xrosswater multi-configurable Floating Walkway
for industrial marine applications
Xrosswater produce a unique industrial strength, pre-fabricated, bulk shippable floating walkway structure, designed for use in mining, dredging, dewatering, tailing dam, tailing pond reservoir and other industrial water applications.
So whether its a JETTY, DOCK, PIER, BARGE, PONTOON, BRIDGE you require Xrosswater can assist.
Manufactured in USA and Europe under strict quality control, we offer a floating structure that is extremely versatile, immensely strong, light in weight with durability and longevity.
All the components are pre-formed, pre-drilled facilitating rapid assembly and quick deployment anywhere in the world and either delivered:
RTA (Ready To Assemble packed in crates) The client assembles the walkway (504m in 1 container)
Delivered SEMI-ASSEMBLED We assemble the section but do not mount the handrails (72 – 96m in 1 container)
Delivered FULLY ASSEMBLED with handrails, LED lights*, deicers* for pivot (snake walkway) or wide foldable heavy lift design (1.7 tonne buoyancy) 14m per flatbed truck
* = Optional fittings
See why XROSSWATER is different.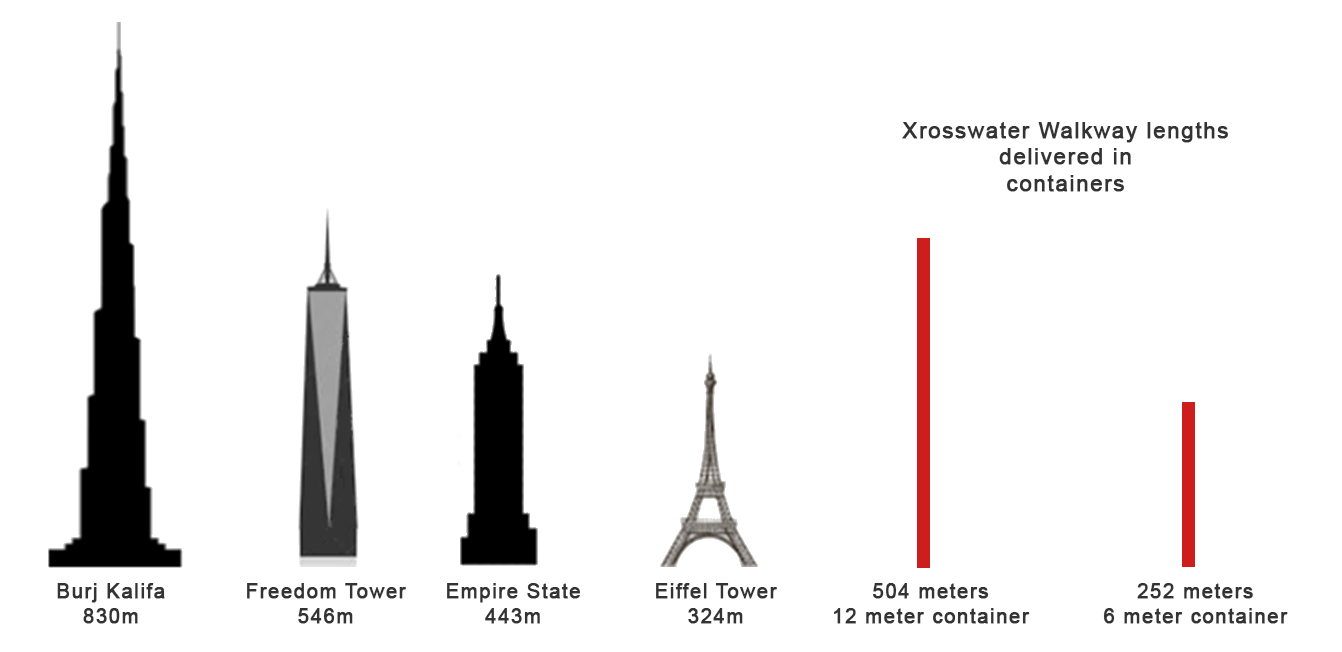 Projects completed around the Globe