Xrosswater multi-configurable Floating Walkway
for industrial marine applications
Xrosswater produce a unique industrial strength, pre-fabricated, bulk shippable floating walkway structure, designed for use in mining, dredging, dewatering, tailing dam, tailing pond reservoir and other industrial water applications.
So whether its a JETTY, DOCK, PIER, BARGE, PONTOON, BRIDGE you require Xrosswater can assist.
Manufactured in USA and Europe under strict quality control, we offer a floating structure that is extremely versatile, immensely strong, light in weight with durability and longevity.
Pioneering to service clients that operate in extreme cold locations of the world, Xrosswater, with the assistance of a US Military testing facility, reduced the temperature of the floats to – 40F (-40c) for 24 hrs to saturate the material and then completed impact testing of loads over 100kg from 1.2m high. No cracking or visible damage was reported.
See why XROSSWATER is different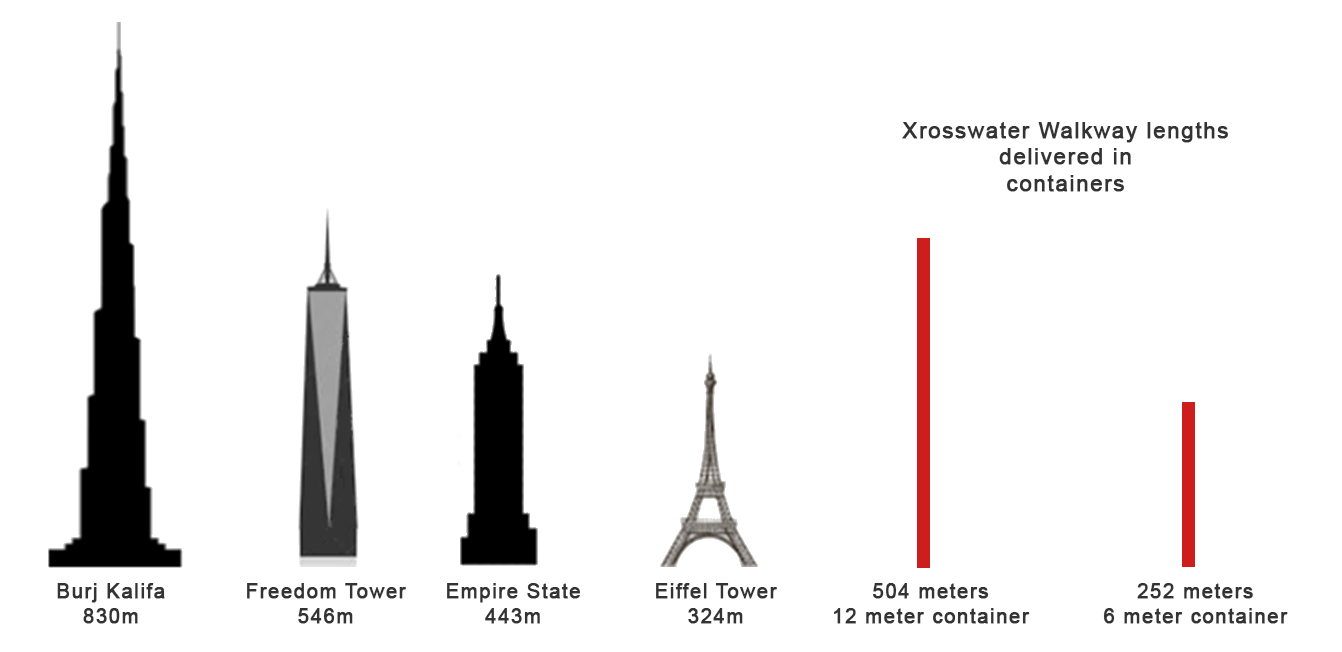 Projects completed around the Globe