Floating Walkway Designs
The Xrosswater walkway once assembled are immensely strong, lightweight, very durable and can be used in climates ranging  from -40F to plus 120F. Our standard floating walkways are produced with aluminum frames, stainless steel fittings, FRP handrails and HMWPE floats.
Pivot walkway – sections have the ability to pivot 10 degree and follow dredgers. The engineering allows a walkway of approx 500 meters long to exist WITHOUT anchors and can permit a 70 km per hour crosswind, wave height of 1m and support 1750kg max per 3 meter length.
(click images to enlarge)
Option 5:
Folding High Buoyancy Pivot Walkway
Folding High Buoyancy Pivot walkway – sections are folded to enable the walkway to be fully assembled and freighted on flatbed trucks and to site. 14 meter per truck. The floats are folded down within 10 minutes and the complete 14 meters launched easily. Max buoyancy support
1750kg per 3m length.
(click images to enlarge)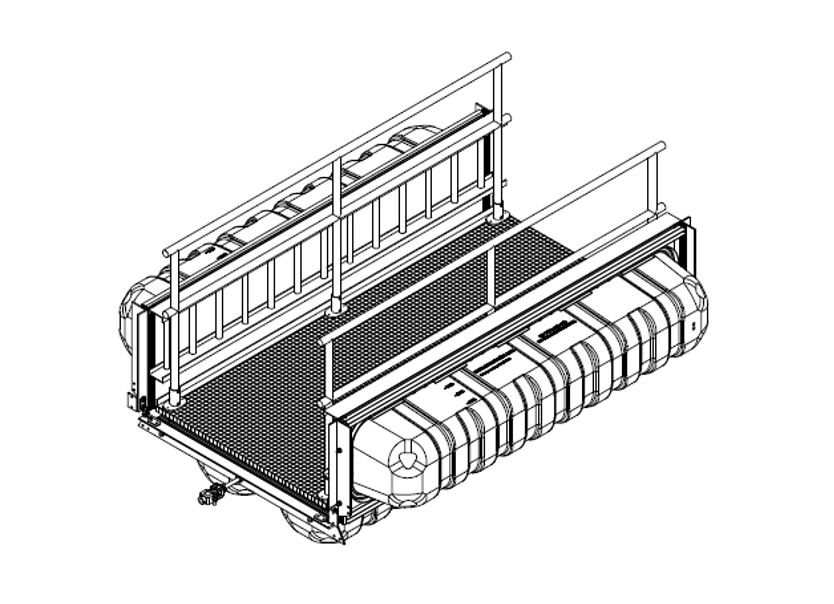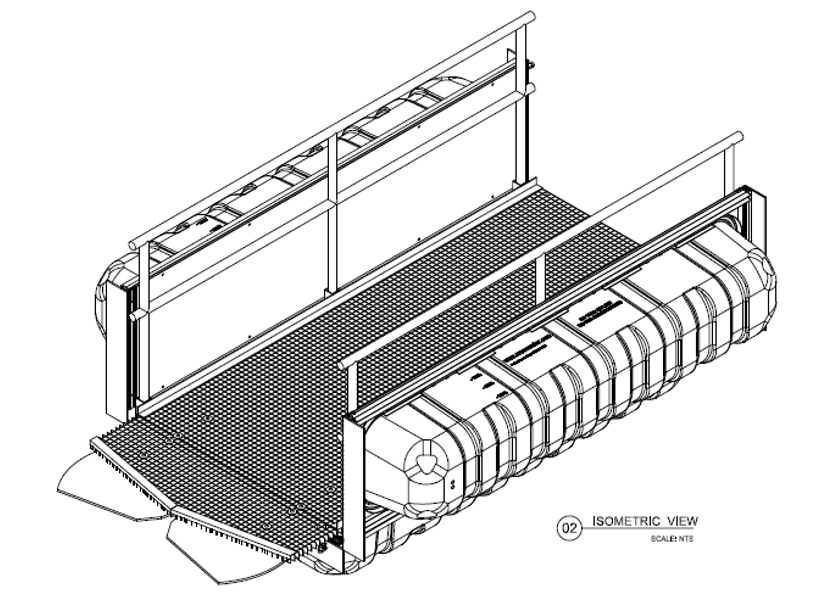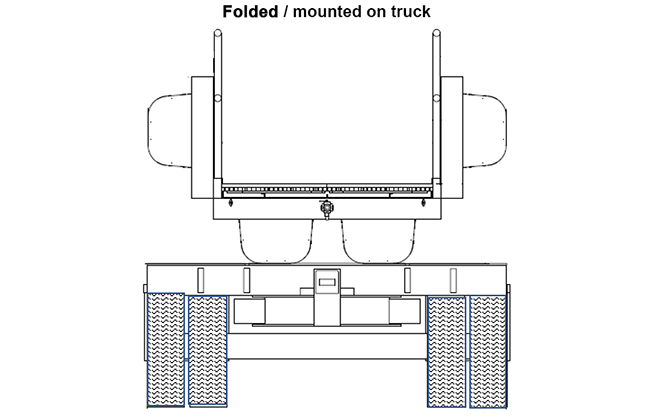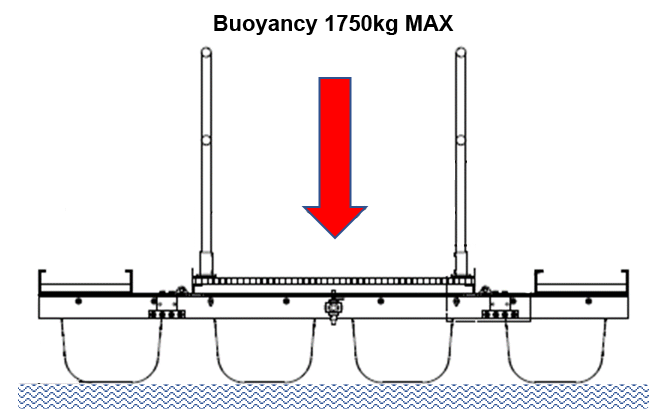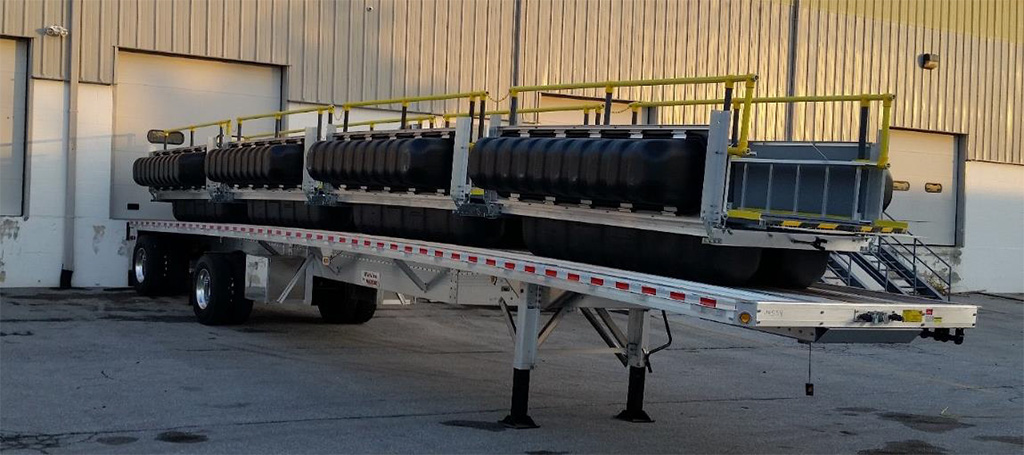 Multiple Configurations
Xrosswater's material is designed to withstand the harsh conditions prevalent in industrial marine locations. The ingenious patented design is multi-configurable, allowing the sections to be assembled SIDE-2SIDE, END2SIDE, END2END. So whether the requirement is a walkway, pipe supports, pump platforms or work platform, Xrosswater can offer a solution.
The products ingenious patented design allows the sections to be assembled
7.5m x 4.5m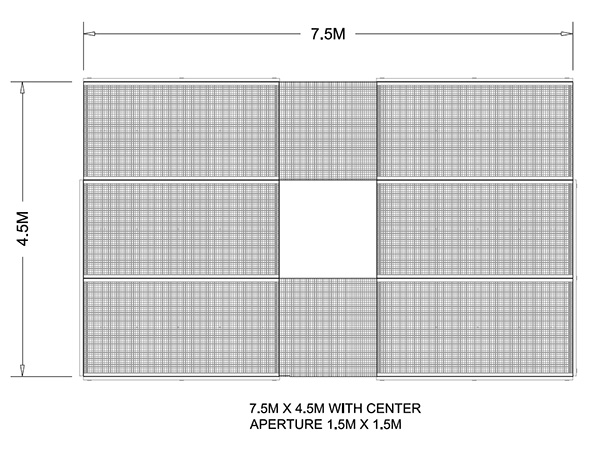 4.5m x 4.5m
"END TO SIDE"